Sessions & Pricing
Contact us for a FREE consultation.
Session Pricing
(all pricing is per person and subject to change)
Beginner's Trio
(all new clients start here)
$150
three private intro sessions for the new client only
Duet Apparatus Sessions Pack o' Five
(max two clients per session)
$200
five duet sessions
Duet Apparatus Sessions Pack o' Three
(max two clients per session)
$135
three duet sessions
Single Private Sessions
$80
one private session
Private Sessions
Package
$300
four private sessions
Mini Private Session Package
$120
three half sessions  (30 mins) private 
Session Times for Duets
Tues. & Thurs. Evenings
5:30, 6:30 & 7:30 PM
Weds. & Fri. Mornings
9:15, 10:15 & 11:15 AM 
 Privates are Available MONDAY thru SATURDAY
~Don't see a session time that works for you?
Privates are scheduled by appointment to help accommodate your busy life.
Please contact us with a desired session day & time ~
Choosing the Right Session & Package for you.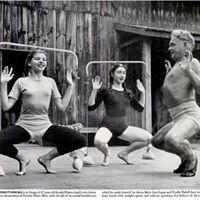 Classical Pilates of Long Island offers two different session types to meet your practice needs. Treat yourself to the luxury of a Private Session for a personal customized experience that can uniquely address your individual body's needs or enjoy the camaraderie & economics of a Semi-Private Pilates Session.