Sessions & Pricing
Contact us for a FREE consultation.
Session Pricing
(all pricing is per person and subject to change)
Beginner's Trio
(all new clients start here)
$150
three private intro sessions for the new client only
Duet Apparatus Sessions Pack o' Eight
(max two clients per session)
$300
eight duet sessions
Duet Apparatus Sessions Pack o' Four (max two clients per session)
$160
four duet sessions
Single Private Sessions
$80
one private session
Private Sessions
Package
$300
four private sessions
Mini Private Session Package
$160
four half sessions  (30 mins) private 
Session Times for Duets
Tues. & Thurs. Evenings
5:30, 6:30 & 7:30 PM
Weds. & Fri. Mornings
9:15, 10:15 & 11:15 AM 
 Privates are Available MONDAY thru SATURDAY
~Don't see a session time that works for you?
Privates are scheduled by appointment to help accommodate your busy life.
Please contact us with a desired session day & time ~
Choosing the Right Session & Package for you.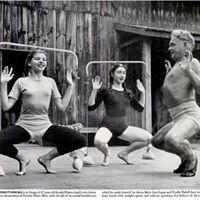 Classical Pilates of Long Island offers four different session types to meet your practice and budget needs. Treat yourself to the luxury and convenience of a Private Session for a personal customized experience that can uniquely address your individual body's needs, enjoy the camaraderie & economics of a Semi-Private Pilates Session or take a mini private to get in and out of the studio in thirty minutes for half the price of a full session. Pilates Avatar sessions are the fourth type of session that you can mix and add into your practice.
 PILATES AVATAR ADD-ON SESSIONS
Ask about Pilates Avatar Sessions. These are audio guided sessions that you work through on your own, whenever you have time to pop in the studio.
When you take one private session your add-on Avatar session is only $10 that week.
When you take one duet session your add-on Avatar session is only $20 that week.
You can also alternate, take a private one week and the next week take an Avatar session for $25.
Pilates Avatar is a great way to add more Pilates to your week and deepen your practice.
I would be happy to provide a demonstration of Pilates Avatar so that you may better understand how this program works.